Welcome to My Environment HomePage
This Page is designed for the Environmentalist in us all. The many links to Water and Wastewater websites, along with other information pertaining to our planet Earth is what this Page is all about.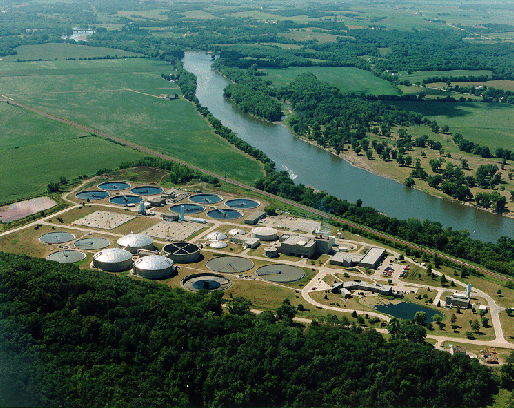 "The Cedar Rapids, Iowa Wastewater Treatment Facility, looking Southeast"
As an Iowa Wastewater Operator I have found that there is very little in the way of Environmnetal Websites. I hope to fill in a small portion of this deficit.
I am a member of the Water Environment Association. I have a Grade III Wastewater Operator's License from the Iowa Department of Natural Resources. And I have been employed by the City of Cedar Rapids, Iowa for some twenty-seven years. So, I do have an extensive background in the Water Environment.
Sincerely, LeRoy Harris
---
Water and WasteWater Links
Iowa DNR official site
The Home Site of the United States Environmental Protection Agency
A Central Site for all things wet
Valuable data and links
A little more job specific
A model online Water Environment Site
---
More Environment Links
"The Science of Our Planet"
Find out where and when to fish Iowa's streams and lakes

---
---
---